Step into the surrealist world of jewellery designers Wouters & Hendrix
DIVA's Room of Wonder opens on September 13th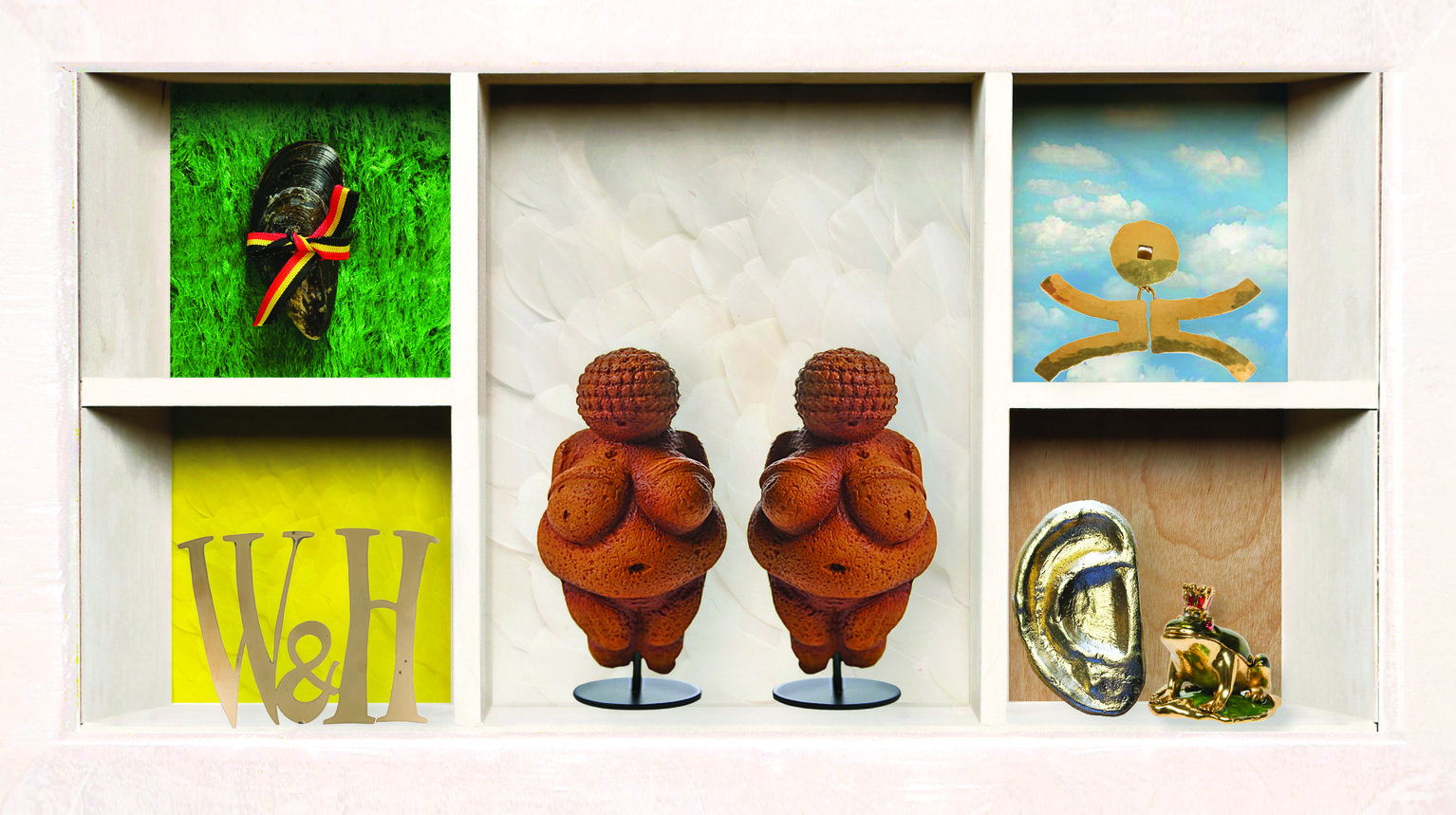 The Wouters & Hendrix label turns 35 this year and that landmark is being celebrated at DIVA with the Room of Wonder II: Wouters & Hendrix exhibition, opening on September 13th 2019. In a set that showcases more than 300 objects spread over no fewer than three rooms, the jewellery design duo takes visitors to the very heart of their surrealist universe. The exhibition runs until February 16th 2020.
Katrin Wouters & Karen Hendrix: "One Room of Wonder is not enough for us!" ​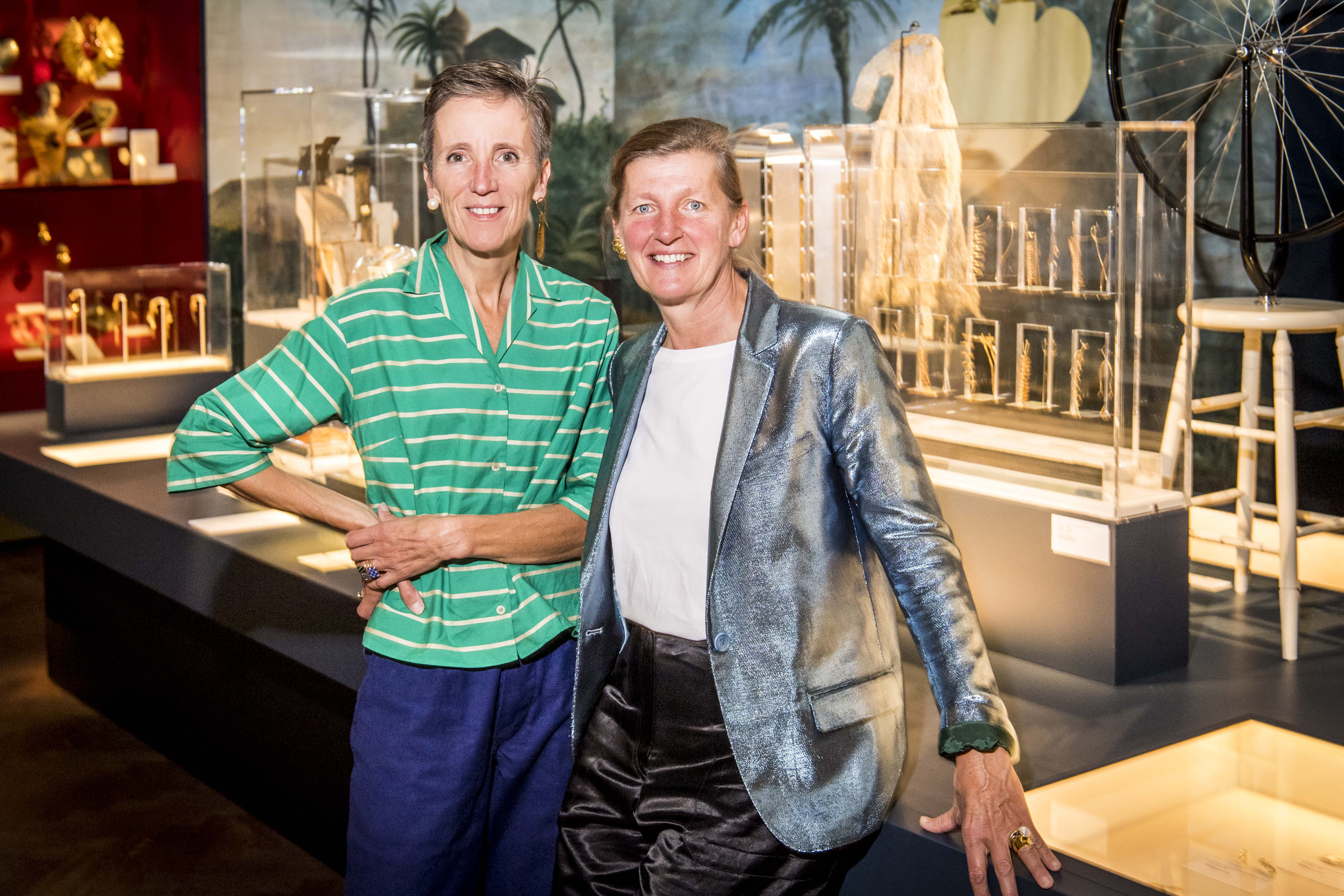 The design duo has transformed not one, but three rooms at DIVA into a surrealist world. Their choice of no fewer than 345 pieces of jewellery, objects and artworks by (among others) Salvador Dali, Grayson Perry and Man Ray tell Wouters & Hendrix' 35-year story. The design duo's fascination with remarkable stories and with the precious metals silver and gold is a recurring theme in the exhibition concept. Scenographer Bob Verhelst came up with the highly imaginative set in which trompe l'oeils, contrasts and enlargements play a central role. ​ 
Three Rooms of Wonder ​
​The exhibition takes visitors on a journey into Wouters & Hendrix' world. The first room, Palazzo, literally envelops the public in a golden glow. Wouters & Hendrix' jewellery conducts a dialogue with subversive art, surrealist symbolism and exceptional craftsmanship.
Wouters and Hendrix often distil their aesthetic from memories and banal objects and give them a precious, new life. In the second room, Antichambre, flea market finds and iconic Wouters & Hendrix artwork converse with contemporary art.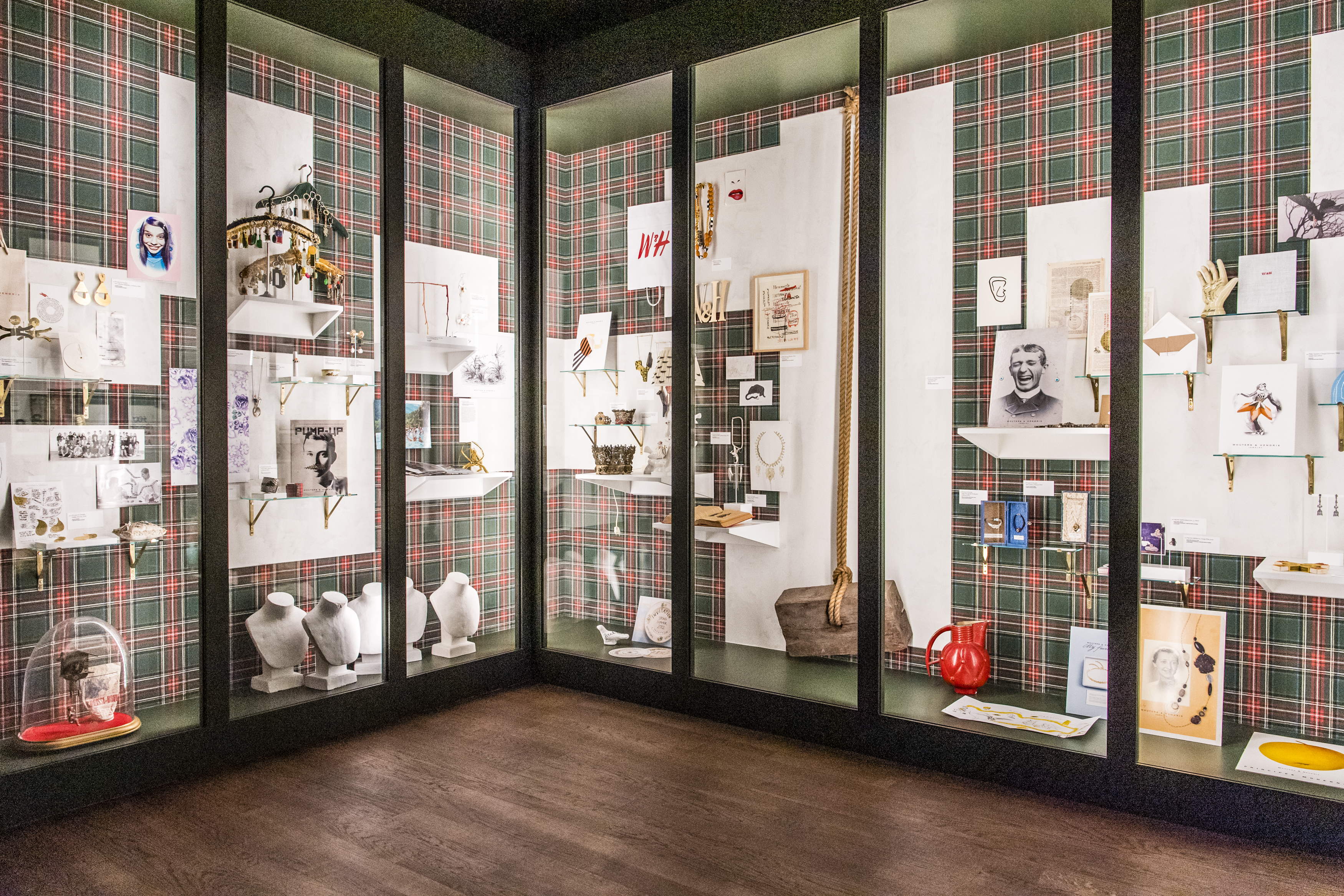 In the last room, Room with a view, an impressive hand-painted curtain surrounds their dazzling silver collections. Another highlight in this room is the collection of hearts belonging to Dr Boyadjian, a cardiologist with a passion for the heart in all its forms. Wouters and Hendrix selected some 30 objects from that collection, ranging from jewellery to postcards. ​ ​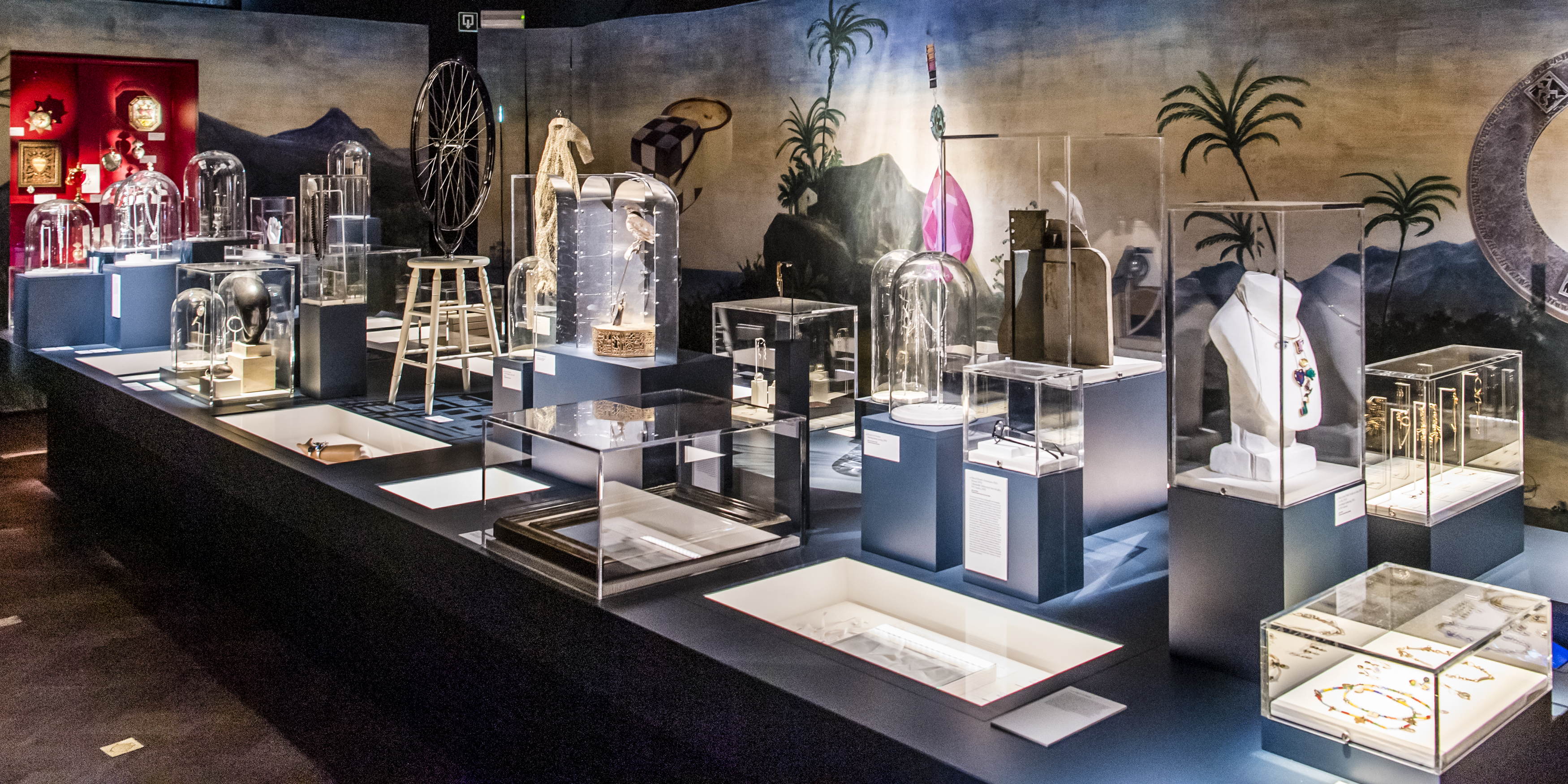 About Wouters & Hendrix
​Wouters and Hendrix have been designing and making unusual jewellery in their Antwerp workshop since 1984. As children growing up in an avant-garde era, they always bent the rules of traditional jewellery-making. These subtle rebels with a soft spot for surrealism are attracted by unorthodox techniques and unexpected combinations of materials. Wouters & Hendrix' wearable sculptures allow the wearer to express her unique femininity and bare something of her personality. Today Wouters & Hendrix are celebrating the 35th birthday of their label with their own Room of Wonder at the DIVA museum. 
With work and jewellery by: ​
​Ann Veronica Janssens, Aarich Jespers, Daniël von Weinberger, David Bielander, Evan Holloway, Fausto Melotti, Grayson Perry, Jesus Rafaël Soto, Leo Dohmen, Louise Bourgeois, Lucio Fontana, Man Ray, Marcel Broodthaers, Marcel Duchamp, Marcel Mariën, Meret Oppenheim, Michel François, Monika Brugger, Niki de Saint Phalle, Oscar Jespers, Oxana Shachko, Paul Joostens, Philip Aguirre, Pol Bury, René Heyvaert, Salvador Dali, Van Cleef & Arpels, Walter Swennen, Wouters & Hendrix and Xavier Somers.
With loans from: ​
​Design Museum Den Bosch, Jewish Historical Museum Amsterdam, Galerie Ronny Van de Velde, KMSKA, Royal Museums of Art and History Brussels, MAS Antwerp, Stedelijk Museum Amsterdam, the Flemish Community and others. 
Room of Wonder II: Wouters & Hendrix opens on Friday September 13th 2019 and runs until Sunday February 16th 2020.
Guest curators: Katrin Wouters and Karen Hendrix
​Co-curator: Romy Cockx
---
NOTE FOR EDITORS
Practical details
When: Friday September 13th 2019 to Sunday February 16th 2020
Where: DIVA, Antwerp Home of Diamonds. Suikerrui 17 - 19, 2000 Antwerp
Opening times: Mondays to Sundays, 10 – 18.00 hrs, closed on Wednesdays
Tickets: standard rate €10 per person. Tickets can be purchased online.
Room of Wonder II: Wouters & Hendrix was organized by De Museumstichting SON and made possible by our structural ​ partners City of Antwerp, Visit Flanders, AWDC and Umicore. With special thanks to our guest curators Katrin Wouters and Karen Hendrix.
Publication
​A beautifully illustrated catalogue written by Romy Cockx, curator of the DIVA museum, accompanies ​ the exhibition Room of Wonder II: Wouters & Hendrix. It sheds light on Antwerp's famed craftsmanship and on the iconic artworks and objects chosen by the Wouters & Hendrix design duo. The publication is available in Dutch and English versions, 103 pages, €19.95. The first publication in the series, Room of Wonder I: Axel Vervoordt, can be purchased at the discounted price of €9.95.
About the Room of Wonder series ​ ​
​With the focus on silversmithing, jewellery and diamonds, DIVA is looking to contribute to the wonderment, curiosity and exchange of knowledge that material culture can engender. So as part of our programme of special exhibitions, we invite trailblazing guest curators to create their very own version of a Room of Wonder. These guest curators might be collectors, philanthropists, artists, silversmiths, decorators, architects, photographers or designers of fashion, jewellery or interiors. They are free to draw on the museum's collection and supplement it with other (art) objects in a bid to shed light on the 'wonderment' concept from different angles and link it to gemstones and precious metals. In 2018 interior architect Axel Vervoordt was the first guest curator to put together a Room of Wonder at DIVA.