Masterpieces in Miniature dazzles at the DIVA museum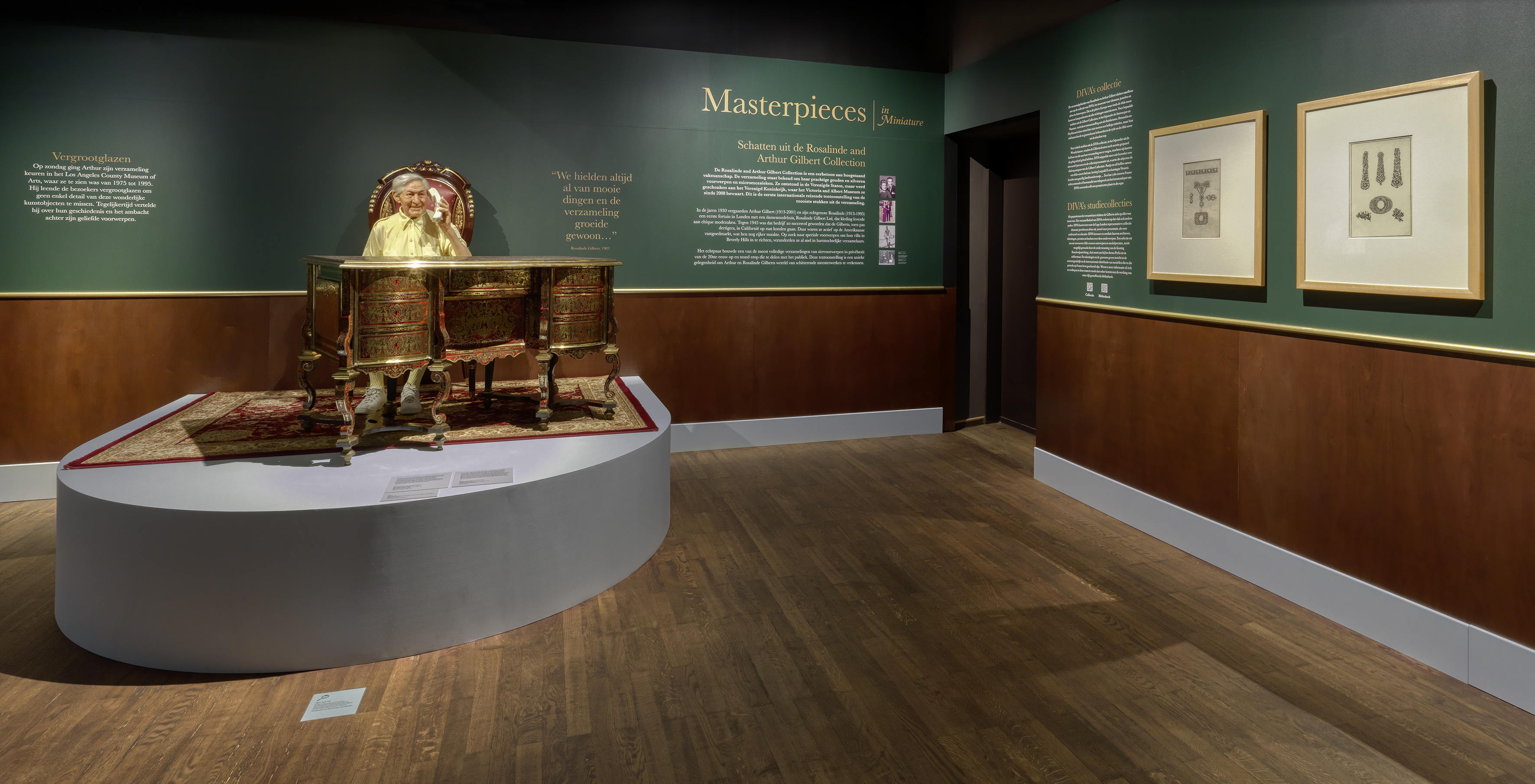 Some 100 objets d'art from one of the most complete twentieth-century private collections is on show at DIVA, the museum for diamonds, jewellery and silver in Antwerp. This exhibition is a rare opportunity to enter Rosalinde and Arthur Gilbert's world replete with dazzling objets d'art. The Gilberts spent over forty years amassing their collection of nearly 1000 items of fine silverware, gold (snuff)boxes, enamels and mosaics made in Europe between the sixteenth and twentieth centuries. The touring exhibition is the fulfilment of the Gilberts' dearest wish: to share the collection with the public. The exhibition runs until August 15th. ​ 
About the exhibition
​Masterpieces in Miniature is an ode to Rosalinde and Arthur Gilbert's impressive legacy and a chance for the public to admire these treasures from close to. DIVA, the museum for diamonds, jewellery and silver, is the first venue to host this touring exhibition.
Visitors to the exhibition are plunged into the world of the Gilberts and their dazzling collection. They will make the acquaintance of Rosalinde and Arthur Gilbert and come to understand their collecting habits, travel with them as they go in search of exceptional craftsmanship and beauty and encounter historical figures such as the tsarina Catharine the Great, Napoleon Bonaparte and Queen Victoria. The showpieces include a snuffbox belonging to Frederick the Great of Prussia, made of chrysoprase, a rare gemstone mined in Silesia and set with hardstones and diamonds. The diamonds were coloured by placing them over pale-pink, green and lemon-coloured metal foils. ​ ​ 
From Friday March 26th visitors can also take a stroll round Masterpieces in Miniature online. This virtual tour was added to the divaantwerp.be website to open it up to as many people as possible. ​ 
Family trail
​Armed with a magnifying glass, every Sunday Arthur Gilbert would take visitors round the Los Angeles County Museum of Art, where the Gilbert Collection was on show for several decades from 1970. Now DIVA is offering budding young detectives the chance to study the micromosaics from very close to. ​ 
​When: every day up to and including 15 August 2021Who: for children aged 8 to 11 ​ ​
​Price: There is no admission charge at DIVA for children aged 12 and under. The family trail is also free. ​ 
---
24.04 - 25.04.2021: Heritage Day
​On Heritage Day 2021 a number of lesser-known stars from our collection will steal the limelight. Make sure you also pop along to the DIVA atelier where silversmiths will be demonstrating their skills.
​When: 24 April - 25 April, continuos from 10.00 hrs to 18.00 hrs - demonstration from 11.00 hrs to 17 .00 hrs.
​Price: Free. Tickets should be reserved in advance via the webshop.
20.05.2021: DIVA talk Alice Minter
​In this DIVA talk, the curator of the Rosalinde and Arthur Gilbert Collection and the Masterpieces in Miniature exhibition, Alice Minter, will discuss the Gilberts' fascination with collecting and consider several of the most iconic pieces in the collection.
​Start: 19.30 hrs
​Price: €5, €3
05.07 – 09.07.2021: Masterclass Silvia Weidenbach
​Silvia Weidenbach was the first V&A Gilbert Collection artist-in-residence. By melding digital design, 3D printing and traditional silversmithing techniques, she creates exuberant, eye-catching jewellery. During this masterclass, she will take participants on a creative journey through the Masterpieces in Miniature exhibition and introduce them to a range of materials and work processes.
​This masterclass is suitable for professional silver- and goldsmiths.
08.07.2021: DIVA talk Silvia Weidenbach
​Silvia Weidenbach is a jewellery designer who fuses traditional techniques and new technologies to create unique and striking pieces. In 2019 she was the first V&A Gilbert Collection artist-in-residence. During that residency she drew inspiration from the impressive collection and created a gold box entitled Visual Feast. This evening she will talk the audience through that fascinating creative process.
​Start: 19.30 hrs
​Price: €5, €3
More information and subscriptions at www.divaantwerp.be
---
Publication
​V&A Publishing has produced a new catalogue featuring highlights from the Gilbert Collection. The book comprises an introduction, followed by an overview of a hundred magnificent works of art from the Gilbert Collection: silver and gold treasures, micromosaics, golden snuffboxes and enamel miniatures. The final chapters reveal aspects of the fascinating ongoing research into this world-renowned collection. Museum conservators and scientists reflect on the craftsmanship and techniques and on the efforts to uncover the provenance of desirable and decorative objects such as these, some of which conceal a troubling history.
Author: Alice Minter, with contributions by Jacques Schuhmacher and Joanna Whalley.
​Specifications: 220 x 155 mm (portrait), Paperback (with cover flaps), 112 p., ca. 110 illustrations, English.
Priced at €12, the publication can be purchased at the museum or online at www.divaantwerp.be.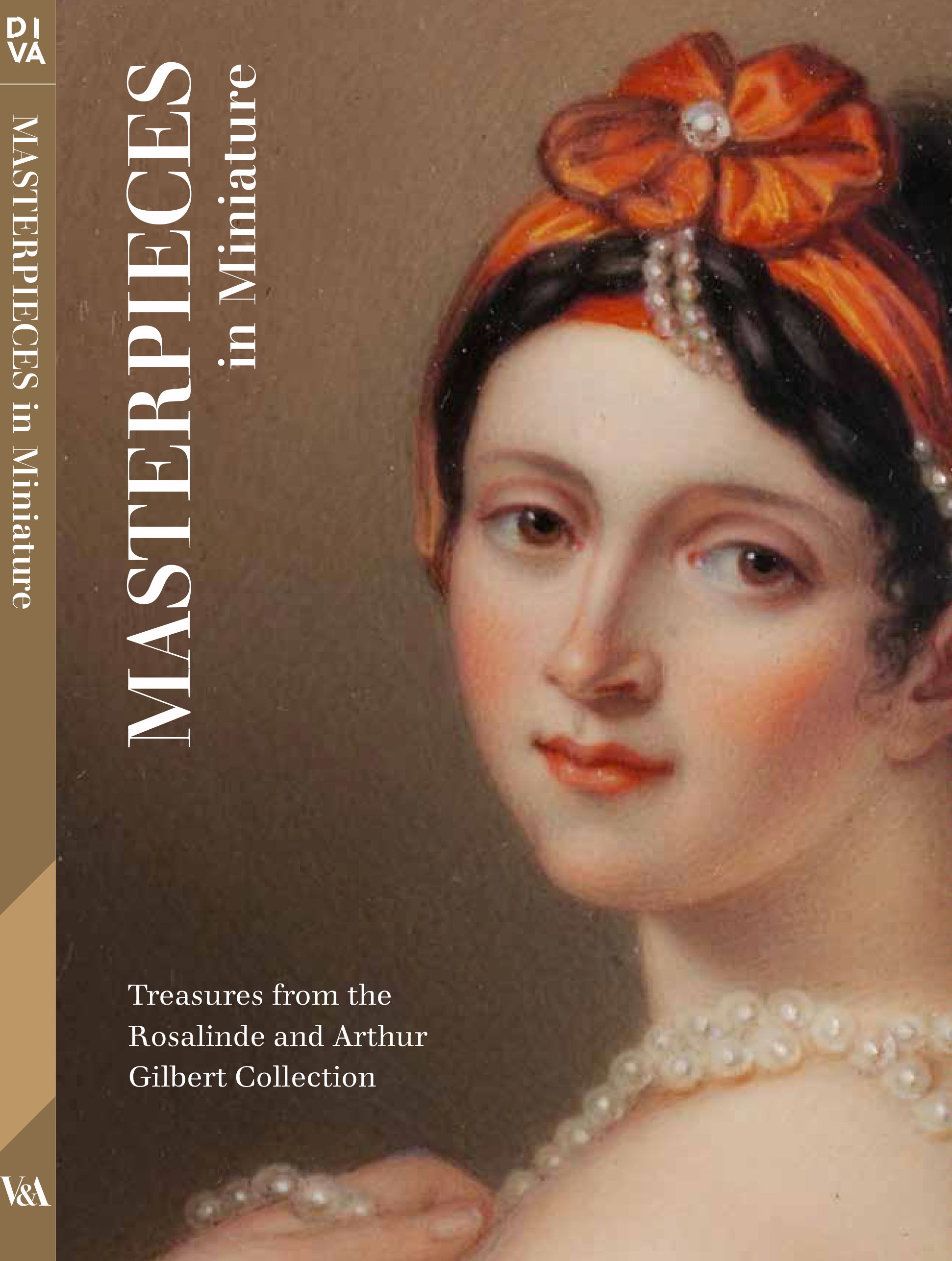 Wording for publications
​Masterpieces in Miniature: Treasures from the Rosalinde and Arthur Gilbert Collection. A V&A exhibition – Touring the world with the support of the Gilbert Trust for the Arts – presented at DIVA, museum for diamonds, jewellery and silver in Antwerp. 
Curator:
​Alice Minter, curator of the Rosalinde and Arthur Gilbert Collection - V&A
​Jessica Eddie, assistant curator of the Rosalinde and Arthur Gilbert Collection - V&A
The V&A ​ 
​The Victoria and Albert Museum, London (V&A) is the world's leading museum of art, design and performance with collections unrivalled in their scope and diversity, spanning 5000 years of human creativity. It was established in 1852 to make works of art available to all and to inspire British designers and manufacturers. Today, its purpose is to champion creative industry, inspire the next generation, and spark everyone's imagination. 
---
Practical details:
When: Friday March 5th to Sunday August 15th 2021
Where: DIVA, Suikerrui 17 – 19, 2000 Antwerp
Opening times: 10.00 – 18.00 hrs Mondays to Sundays, closed on Wednesdays
Ticket prices: standard ticket €12 per person