From February 16th: 19th Silver Triennial at the DIVA Museum Antwerp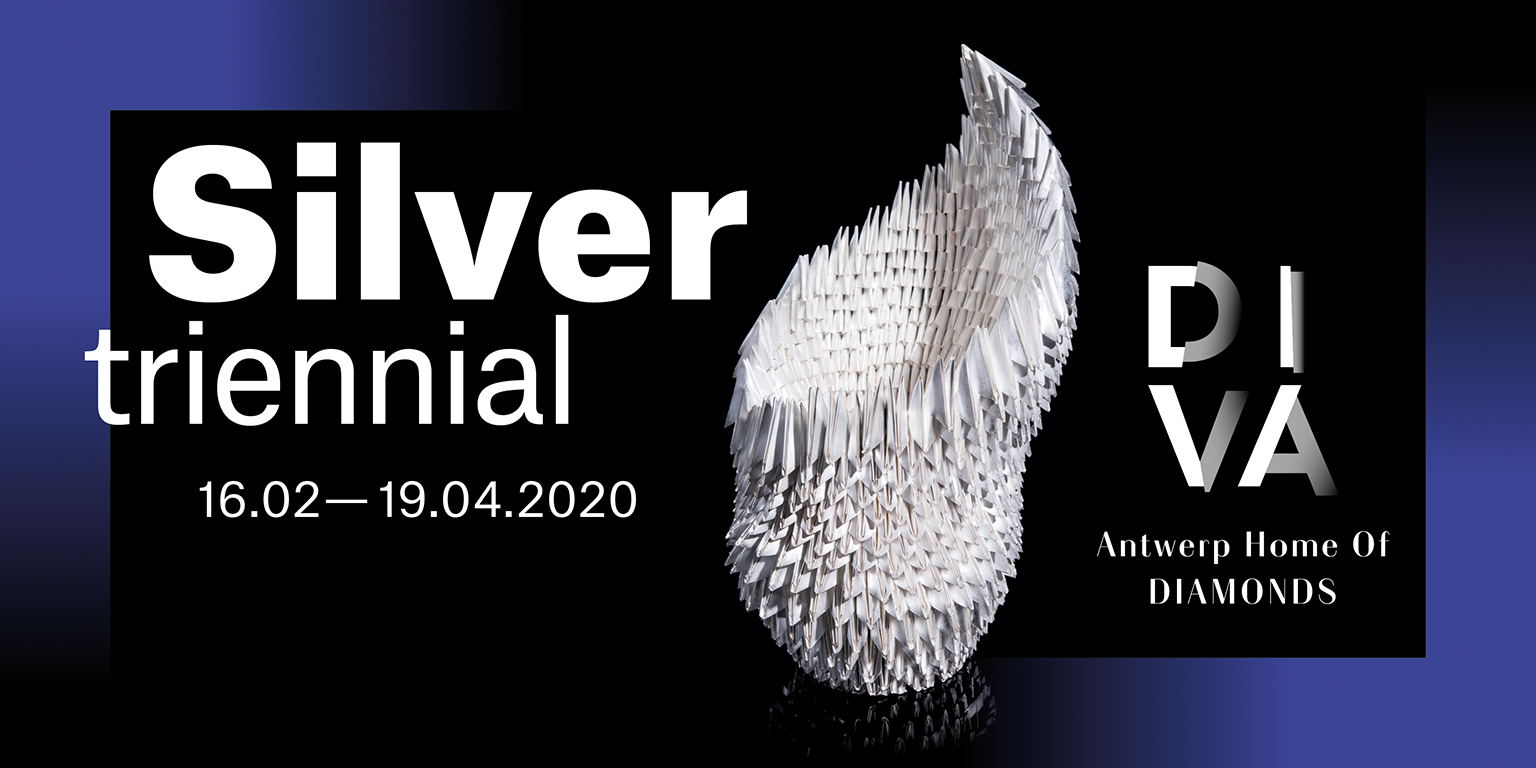 DIVA is hosting the 19th Silver Triennial, which runs from February 16th to April 19th 2020. This three-yearly international competition for contemporary silver is organized by the Gesellschaft für Goldschmiedekunst (Association for Goldsmiths' Art) and Deutsches Goldschmiedehaus Hanau (German Goldsmiths' House). No fewer than 123 artists from 19 countries are taking part in the 19th edition, including two from Belgium.
Eva Olde Monnikhof, director of DIVA: "The Silver Triennial is the most important international competition for silversmiths, showcasing the best of what contemporary silver has to offer. As well as displaying the winning objects, DIVA will be showing who the designers are and which techniques were used. From 3D prints to silver fold-forming, this exhibition introduces the latest innovations in silversmithing." 
The Deutsche Goldschmiedehaus Hanau (German Goldsmiths' House), which was founded in 1932, has organized the contemporary silver competition since 1965. What began as a local exhibition about silver has developed into a prestigious international competition. Belgium is represented in this edition by David Huycke (°1967) and Helena Schepens (°1981). DIVA's permanent display also contains examples of their work.
From Sterckshof Silver Museum to DIVA
​Sterckshof Silver Museum hosted the Silver Triennial several times (12th, 15th and 16th editions). From a historical perspective, the Silver Museum played an active role on the contemporary silver scene both within Belgium and beyond. After the closure of the Silver Museum in 2014, the 18th edition was held at Antwerp's Umicore Silver Pavilion. With the 19th edition of the Silver Triennial DIVA is looking to strengthen its already close ties with the contemporary silver sector. 
The winners
​The jury is awarding the first prize, also known as the Ebbe Weiss-Weingart Prize, to Juliane Schölß (°1977), who won them over with a group of metal cups in different colours and formats. Second prize, the Robbe-Berking Prize, went to Sungho Cho (°1975) for dishes made from very thin sheets of silver, decorated with various patterns. The third prize or Ebbe Weiss-Weingart Silver Prize was awarded to the group of vases entitled Das Paar and Drei Schwestern made by Sarah Cossham (°1979).
A silver world
​Interior architects Leo Aerts and Philippe Swartenbroux are responsible for the exhibition set. Leo Aerts is also a designer and took part in the 12th Silver Triennial. His work is also included in DIVA's collection. 
Seven round dinner tables will provide the setting for the silver exhibits and make a light-hearted connection with silver tableware. DIVA is challenging visitors to reflect on their own use of silver objects. Craftsmanship and an appreciation of contemporary silver take centre stage. ​ ​ 
---
Practical information
When: Sunday February 16th 2020 to Sunday April 19th 2020
Where: DIVA, Antwerp Home of Diamonds. Suikerrui 17 - 19, 2000 Antwerp
Opening times: Mondays to Sundays, 10 – 18.00 hrs, closed on Wednesdays 
Tickets: standard rate €12 per person. Tickets are on sale at the webshop.